Rheumatism

The magnet can be used to relieve pain caused by rheumatism.
Also in this case the magnets are an excellent help against pain and inflammation.
Find, by tapping, the exact point on which you will place the magnet.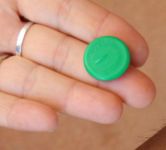 Always position the negative side of the magnet on the area to be treated.
For rheumatism we recommend a strong magnet. (Cosam 8000)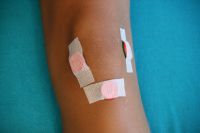 Apply the magnets with the aid of a plaster and let them act until you feel a relief.
Repeat the operation several times a day.
It is advisable to always drink mixed magnetized water.
Massage the painful area with negatively magnetized oil.
Click here if you wish to purchase a cosam 8000
  As an alternative we recommend the Marah knee brace with 3 integrated magnets. Knee
or, in case of rheumatism at the elbow, the Marah elbow sleeve with 2 itegrated magnets. Elbow